10 Best Family Movies Based On A True Story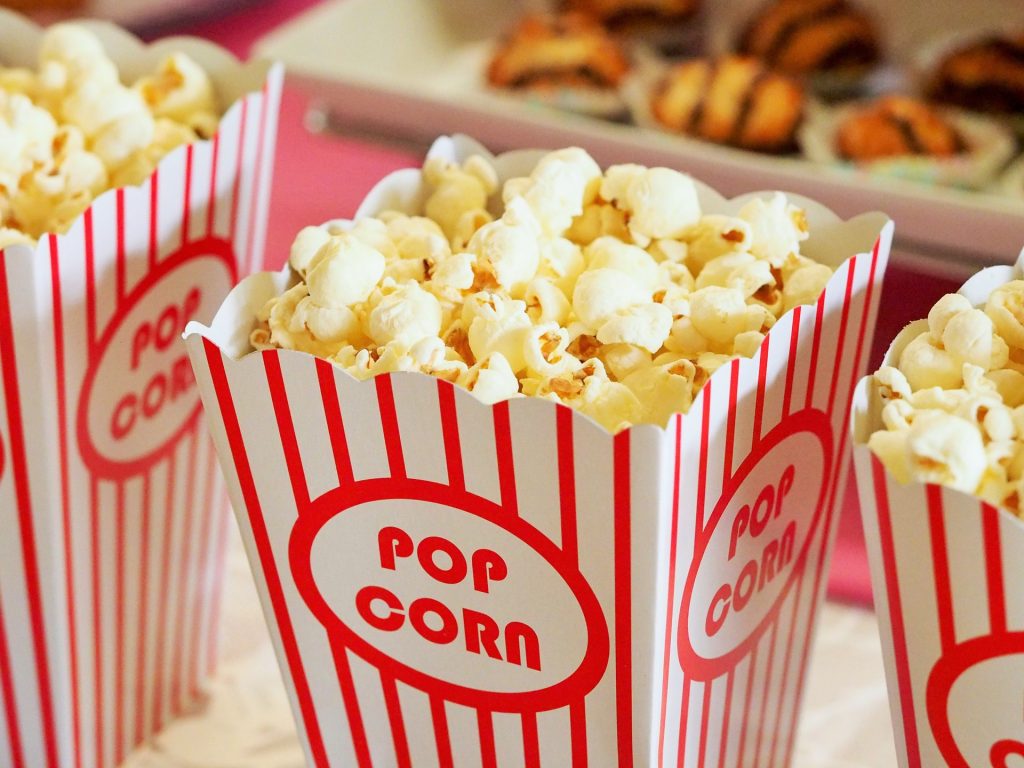 I know you and your family are movie buffs, and you don't really need an excuse to watch movies. But as a true movie buff, you probably love when there's a backstory to a masterpiece, right?
I know I do.
So, here are 10 family movies based on true stories to check out.

The Sound of Music
You probably know every word to Do Re Mi and at least the opening lines to Edelweiss, but did you know that The Sound of Music is based on a true story? It's actually based on the memoir titled The Story of the Trapp Family Singers.
The 1965 musical classic plays somewhat fast and loose with the facts (for instance Von Trapp himself wasn't really as stuffy as the film portrays, and the children don't actually remember their tutor, Maria, being quite as wonderful and warm as Julie Andrews), but all that aside, it remains a heartwarming classic.
Patch Adams
This 1998 film starring Robin Williams is another family movie based on a true story. It revolves around a hunter called Peter Adams. Adams, sadly, suffers from manic depression at a mental hospital. After lots of struggle, he decides to open a medical clinic. Once he gets admission into Virginia Medical University, we quickly find he doesn't agree with the university's patient care methods, so he and a friend invest in a practice and open the clinic mostly for patients who don't have medical insurance. He suffers a tragic accident along the way, with several light-bulb and heartwarming moments.

Hachi: A Dog's Tale
Grab the tissues for this one, you're going to need them. Hachiko was a truly faithful dog who waited for his owner's return at the train station every day, so they could walk back home together. He continued to do this for nine years, every day, even after his master's passing.
Fairytale: A True Story
Before you put the tissues away, stick this sweet movie on. It's loosely based on the story of two little girls who, at the start of the twentieth century caused a stir when they produced photos claiming to prove that fairies existed.

Dolphin Tale
Sure, there are loads of true stories based on animals, including Born Free, Balto and Oddball and The Penguins, but the 2011 Dolphin Story has got to be one of the sweetest. It's all about a bottlenose dolphin called Winter who's rescued just off the coast of Florida. Winter lost her tail and is soon fitted with a prosthetic replacement.
Coach Carter
Recreation and studies kind of go hand in hand. We've been told this since we were at school. So, Coach Carter (Ken Carter in real life) returns to his old high school to coach a basketball team. He's good at it, but the player's grades soon start to fall and after receiving quite the backlash from authorities and parents, Coach Carter shuts himself away from the world. As for how the story plays out – watch the film with the family to find out!
Pursuit of Happyness
This has got to be one of the most emotional movies ever. Single father and recently divorced Chris Gardener must take care of his kid – he also doesn't have a job. The duo are kicked out of their apartment and have nowhere to go, so they seek a place in a shelter where they must line up for bed and bread. Chris never bows to despair, no matter how tough life gets, and keeps forging ahead to create a better life for his son.
October Sky
This one is based on the memoir called Rocket Boys. It's a 1999 film starring Jake Gyllenhaal as Western Virginian teenager, Homer Hickman. Set in the 1950s, Hickman is inspired by the launch of the Sputnik satellite and, with his friends, Homer makes the decisions to build his own rocket – his very first step to becoming a renowned NASA engineer.

Red Dog
If you and your family love pooches, you're going to love this adventure story that revolves around an Australian sheepdog who wins over the men of a remote mining town right in the middle of Western Australia. This is a really weepie one that's won several awards, including one for Koko, the dog!
Eight Below
I have to throw in one more about dogs. This one is based on a Japanese movie (and real-life story) of how a pack of Huskies who are stranded during an Antarctic transport mission have to fend for themselves to survive. There are a few upsetting scenes in this one, so it might not be for family night if you have young kiddos, but it's truly fascinating and well worth watching.
Become a Member of the Crazy Nate community and get exclusive emojis, secret votes for future videos, see the videos first, and much more.
Image: Pexels
Comments