10 Family Friendly Scary Movies
10 Family Friendly Halloween Movies
It's almost that time of the year. You know, when the leaves start changing and pumpkin spice is all the rage. It's getting chilly, the nights are longer – and that can only mean one thing. It's time for family-friendly scary movies!
So, grab the little ones, grab granny, and check out our top list of scary, but fun for the whole family, Halloween movies.
The Nightmare Before Christmas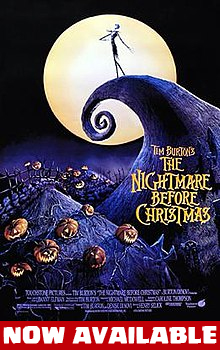 This is an oldie but a goody. While not many of us, okay none of us, have to worry about what to do when you're a Pumpkin King who is so over Halloween, Jack Skellington certainly teaches us that the grass might just be greener on the other side.
After he comes across Christmas Town, Jack decides he's going to show the world the best Christmas ever – it's hardly relevant that it means kidnapping Santa, right? It's a well-intentioned plan, really, but it turns out that the residents of Halloween Town aren't that good at making toys the average kid would like.
This may be a little dark for your youngsters, but it's filled to the brim with Halloween-themed tunes your older kiddies will be singing all through October and, quite possibly, well into December.
Corpse Bride
Had a rough day? Meet Victor, the protagonist of this box-office hit from Tim Burton. Vic accidentally proposes to a dead girl in the midst of dreaming of proposing to his alive and real arranged match. Now that's awkward.
You and your family can navigate the world of the alive Victor as he tries to get things back on track, even if normal turns out to be everything he thought it wasn't.
Grab the tissues and the popcorn – it's a bitter-sweet romance you're sure to love.
Hocus Pocus
This 1993 classic is all about three witches who are brought back to life on none other than Halloween. Their purpose is to do what witches do best – terrorize the town of Salem. It's up to two teenagers, a young girl, and an immortal cat to rid the town of the witch's reign of terror for good. This is one of those Disney classics kids of all ages will enjoy.




Beetlejuice
Whatever you do, don't say this film's name three times in a row!
The 1988 classic starring Michael Keaton sees the character, Beetlejuice, hired by a newly dead couple to scare off the new owners of their home. But our ostensible character has an agenda all of his own!
Frankenweenie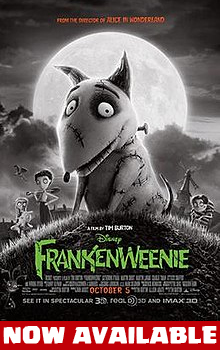 Young Victor Frankenstein is saddened by the loss of his dog, Sparky. So, he does what any kid would do, right? He uses science to bring Sparky back to life. It all goes so well until other kids get the same idea, wreaking mayhem on the neighborhood.
This adorable Halloween film pays homage to Mary Shelley's original Frankenstein and is sure to teach your clan about friendship and love in an amusing way.
Goosebumps
Love Jack Black? Gather round for Goosebumps. When the well-known monsters are accidentally unleashed from their tales, it's up to two teenagers and a bestselling author played by Black to save the town and get those beasts back to the pages from whence they came.
Coraline
Fanning is a curious little girl who finds herself in another world that so happens to seem better than her own, complete with circus acts, dazzling gardens and an Other Mother. But, Coraline quickly realizes that the grass isn't greener for her when her new digs turn into a hair-raising place she must get away from.
Ernest Scared Stupid
A 1991 release, this film features Jim Varney. Earnest Scared Stupid is the fifth movie to feature loveable, if somewhat quirky, Earnest P. Worrell. It's all about an evil troll who is terrorizing the town and Earnest's attempts to restore peace.
R.L. Stine's Mostly Ghostly: One Night in Doom House
Based on the book from the best-selling author, R.L. Stine, the movie follows Max Doyle and his attempts to help his loveable ghost friends find their parents.
What's your favorite Halloween flavored movie?

— Crazy Nate (@ImCrazyNate) September 25, 2018
Monster House
Forget about boring haunted houses. Monster House is a living, breathing monster with a flying carpet for a tongue and windows for eyes. The movie leaves it up to three tweens to save the day before the house gets a chance to feast on the kids in the neighborhood.
There you have it, our 10-best family-friendly Halloween movie picks. Butter the popcorn, turn off the lights and have some scary fun this Halloween season!
Want more movie ideas for the family? Follow me on Youtube.




Image: Pexels
Comments