Great Disney Christmas Ideas (Movies)
Stick on a crazy Christmas jersey and get ready for holiday viewing. It's almost time to put up the tree, string the lights, and stick the Christmas cookies in the oven. But, it wouldn't be Christmas without a quirky-themed jersey for each of you and a Disney movie on the TV.
So, which one should you choose?
Since there are, traditionally, 12 days of Christmas, here's one for each day to keep you busy in between all the turkey, stuffing, and Christmas pudding.
Nightmare Before Christmas
Tim Burton is the master of all things creepy and there's no denying that Nightmare Before Christmas is his best holiday movie to date. Okay, I know it's all about Halloween, but there's no denying that the spooky love story is good for any time of the year.
Disney's A Christmas Carol
We all know there are plenty versions of this Charles Dickens classic, but Disney's brings us immersive and entertaining visuals along with Jim Carrey's rendition of Ebenezer Scrooge, making this a firm holiday favorite with families.
Beauty and the Beast: The Enchanted Christmas
Who doesn't adore the magical castle and talking Chip? The lively sequel brings together all our favorite characters for the most wonderful time of the year – with a menacing enemy thrown in here and there.
The Santa Clause
Seriously, would it really be Christmas if we didn't watch Tim Allen put on a Santa suit? Hardly! Allen's transformation into the big guy never fails to provide holiday time laughs.
I'll Be Home for Christmas
This comedy stars Jessica Biel and Jonathan Taylor Thomas and revolves around a college student who must learn the hard way that this time of year isn't all about fast cars and presents.
Snow Buddies
Settle down and watch five furry buddies accidentally be shipped off to Alaska. The team lands up training for a big dog sled race and while the odds are firmly against the pups, there's always the chance of a Christmas miracle to get them through to the finish line.
Twas the Night
Long before Breaking Bad's Bryan Cranston was Walter White, he played the irresponsible uncle who very nearly ruins Christmas when he jacks Santa's sleigh and takes it for a spin with his teenage nephew.
The Ultimate Christmas Present
Now, this is a holiday classic. With all the hustle and bustle around the season, this Disney Channel Original movie will remind you just why family is so precious.
A Muppet Family Christmas
It's not Christmas if there aren't any Muppets! Gather round as Fozzie Bear and the team visit his mother's farm and sing along to all the good feels.
Good Luck Charlie – It's Christmas!
Based on Disney's hit series, Good Luck Charlie!, this holiday film is a must-see for all ages. Even if you've never seen the series, there are plenty of relatable characters and stories that are sure to tug at even the Scroogiest of heartstrings.
Eloise at Christmastime
Is there anything quite as magical as Christmas at the Plaza? Based on the hit book series, this movie was shot at the well-known hotel and the décor of the Plaza is truly a sight to behold – the perfect backdrop for a Christmastime love story.
It all revolves around little Eloise who lives in the hotel's penthouse with her nanny (Julie Andrews). Eloise gets a spy kit for Christmas and sets off, pretty much like any of us would, to solve a mystery. What ensues is fun, mayhem, and a quintessential romantic New York City story.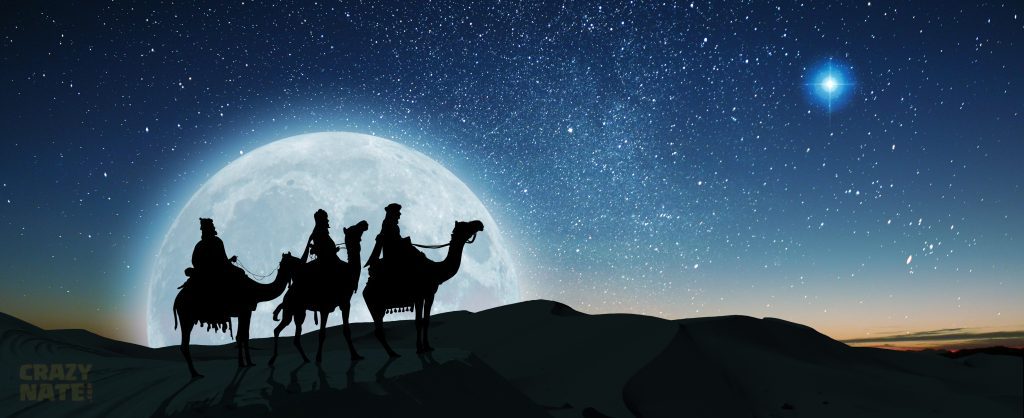 Wonderful World of Disney Holiday Celebration
Finally, as the 12th day of Christmas rolls around, gather the family for this ABC extravaganza. Not exactly a movie, I know, but the two-hour event is filled to the brim with performances from some of the biggest music sensations, appearances from all your favorite characters and, of course, incredible castle lighting.
All that's left to do is grab the string of popcorn off the tree, get the cookies out the oven, and settle down for holiday time viewing at its Disney best.
Does your family have any great Disney Christmas ideas?
Right now when you order your movies through Disney Movie Club, you can get a free Mickey themed gift box with every movie purchase. If you are not already a member of Disney Movie Club you can get five Disney movies for only $1 and free shipping. That's like getting yourself a Christmas gift while getting gifts for several people. Click to join Disney Movie Club or see what deals they currently have.
Comments