The History of Peter Rabbit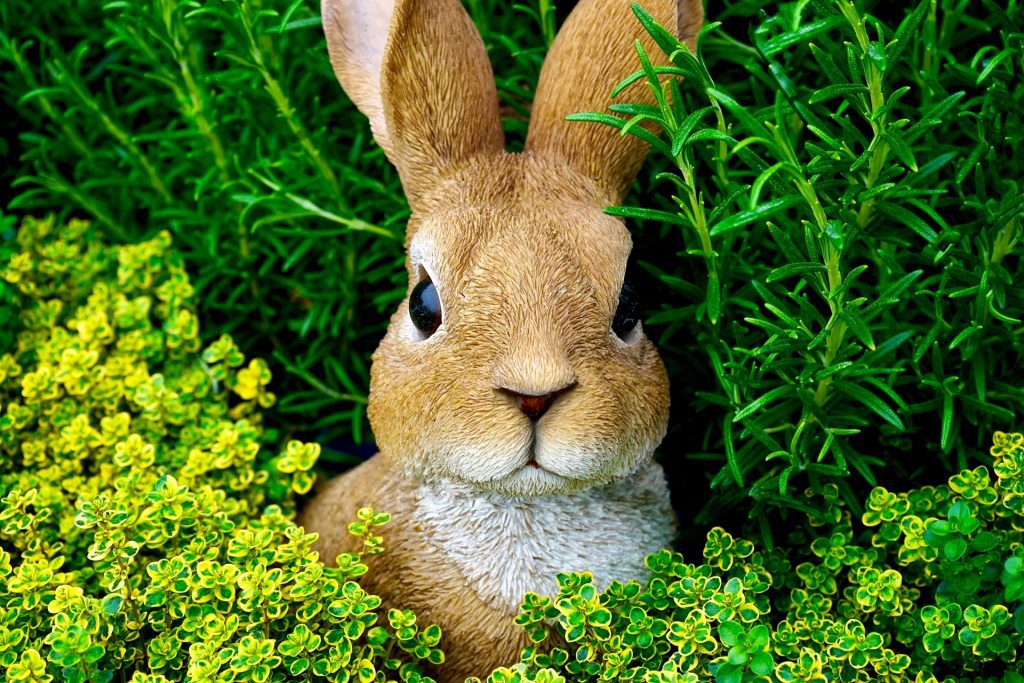 Recently, a brand new generation got to fall in love with The Tale of Peter Rabbit when it hit our screens as a major motion picture. To date, Beatrix Potter's enchanting children's tale has sold more than 45 million copies around the world, making it one of our all-time best-selling books.
So, we're all pretty familiar with Peter now, the naughty bunny. But, how many of you know the real story behind how the classic tale came about?
Destined to Be a Flop. At First
With original copies today worth more than $100,000, it's interesting to learn that when Potter first wrote her book a whopping 116 years ago, her family disregarded it.
Earlier this year, Jonathan Carr, a curator at the Dallas Public Library told NBC that Potter's dad sort of supported her, but her mom thought the fact that she was writing books was merely ridiculous.
Carr explained that Potter devised the story in a series of letters she initially penned to her friend's five-year-old son. Some of the illustrations she drew in her original letters are just about identical to ones that ended up in the book.
Potter was a perfectionist. Apparently, she was so fussy about how her book looked that when she tried to sell it, it flopped quicker than Benjamin Bunny's ears.
Not only did Potter draw every single image in the book herself, but she also insisted it be printed in black and white to keep costs down. As if that's not specific enough, she also wanted thick pages so kids could turn them, and she was rather set in her ways when it came to the size of the book – it had to be small enough to fit into kids hands.
It Pays to Be Picky
To get her first print run going, Potter paid out of her own pocket. To start with, 250 copies of The Tale of Peter Rabbit were printed. Beatrix gave a few to friends, but the rest sold out quicker than Peter digging for carrots. In fact, another 200 copies were published immediately. They sold out, too.
Then, Potter had the publisher's full attention.
Today, the book that nobody wanted to publish is a big budget film. Potter might never really get all the credit she deserves, but if you had to ask the audience she was appealing to, it's obvious that Peter is one very loved bunny, even today.
So, that's the backstory. But, what else do we know about the world's most love rabbit?
From the clothes to the toys and now a major motion picture, Potter's most popular critter can be found pretty much anywhere.
Here are 5 little known Peter Rabbit facts.
Peter really existed
Remember how Pooh Bear was really a teddy bear that really belonged to Christopher Robin? Well, Peter Rabbit was a real bunny and a friend of Beatrix Potter's!
The real Peter was a rabbit called Peter Piper. Potter absolutely adored her pet, taking him everywhere with her for nine years. She once described Peter as the most loving and quiet friend she had. He was also a talent rabbit, able to perform tricks like ringing a bell, playing the tambourine and jumping through hoops.
That's one smart bunny rabbit!
It all began with a "get well soon" note
I mentioned how Peter Rabbit was a character in letters Potter would write to her friend's five-year-old. The letter was for a sick little boy named Noel Moore. Potter desperately wanted to cheer Noel up, so she created four loveable little characters, Peter, Flopsy, Mopsy, and Cottontail. She added her black and white drawings and thus began The Tale of Peter Rabbit.




Nobody wanted to know
I've told you how Potter paid out of her own pocket to publish 250 copies of her book in December 1901. Well, once Frederick Warne & Co. got wind of the book's success, after originally rejecting it, they were quick to publish a new version, complete with color illustrations. Not only has the book sold more than 45 million copies, but it's also been translated into over 34 different languages.
Popular Peter
Peter appears in five other Potter stories: The Tale of Flopsy Bunnies, The Tale of Benjamin Bunny, The Tale of Mrs. Tiggy-winkle, The Tale of Ginger and Pickles, and The Tale of Mr. Tod.
It's apparent that Potter loved animals and most of her characters were based on her own pets. Benjamin was also a real bunny and Mrs. Tiggy-winkle was a hedgehog Beatrix would take with her to the seaside.
Potter made the first doll
Potter designed the very first Peter Rabbit doll in 1903. She used cotton fabric to sew him together and brush bristles for his whiskers. As Potter continued writing, so her characters began to pop up everywhere, from board games to tea sets.
Potter loved her pets and thanks to her, we all love Peter Rabbit! If you've not yet seen the film, make sure you get the family together over the holidays – you're going to love it!
Become a Member of the Crazy Nate community and get exclusive emojis, secret votes for future videos, see the videos first, and much more.
Image: Pexels
Comments