Everything To Know About Jurassic Islands (Jurassic World Evolution)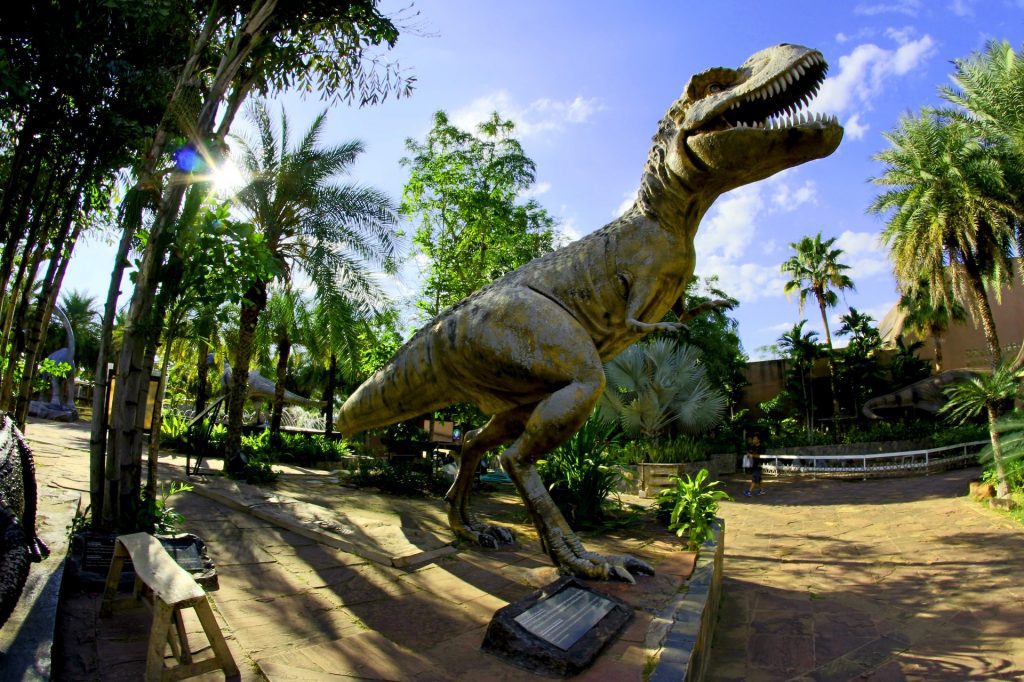 How often have you day-dreamed about building your very own Jurassic Park? I bet it's been often. Well, thanks to Jurassic World Evolution, you can!
And, it's not just a case of building up your park and that's all the fun done. Oh, no. There's plenty to manage, from entertaining and keeping your guests safe, with the threat of dinosaur outbreaks always in the background.
So, with all that in mind, I thought it was time to put together a guide on what you need to know about Jurassic Islands.
Ready? Let's dive in.
Firstly, An Introduction
Jurassic World features no less than six islands. Each one is a little different than the other, with different arrays of dinosaurs, each with its own unique weather, and a whole lot of other enthralling features. Since the game doesn't feature a day/night cycle, every island has been set during a different time of day.Here's what you can expect.


Isla Sorna
This island certainly has a history within the Jurassic Park universe. It's here that all the dinosaurs were first created and nurtured, and it's home to the dreaded and creepy Spinosaurus.
In Jurassic World Evolution, Isla Sorna is as formidable as in the movies, complete with natural disasters on a regular basis. It's also much bigger than the rest of the islands, and that means there's more potential for a tidy profit.
You'll need some seriously solid security in place to deal with constant calamities, but don't forget the aim is to milk your guests for everything you can. Have fun building big enclosures complete with a myriad of viewing galleries for pure dinosaur entertainment.
Jurassic Park fanatics will find a heck of a challenge waiting on Isla Sorna. This island is home to the humongous InGen facility you'll recognize from the movies. You can expect tropical storms galore, and you can unlock this island by earning a 3-star rating from guests on Isla Pena.
Isla Muerta
Isla Sorna is a walk in the park compared to Isla Muerta. This island is constantly ravaged by storms and tornadoes, just to really mess things up. On this island, you'll need to set up monorail tracks to get to certain areas. Do not neglect security on this island, give how unpredictable the elements are, dinosaur outbreaks are pretty much the norm.
Isla Muerta is the second island you can unlock and it's the perfect middle ground for players who are trying to hone their skills. The island is filled to the brim with terrifying storms and you're going to have to work harder to keep things going smoothly.
To unlock the island, ear a 3-star rating on Isla Matanceros.
Isla Tacano
Isla Tacano is a tropical paradise amongst the other five islands. Here, you can look forward to sensational vistas and an island just made for smooth operations – sort of. Don't get too compliant with that feeling of paradise. Isla Tacano still serves up loads of challenges to keep you on your toes.
Unlock this one by earning a 3-star rating at Isla Muerta.
Isla Nublar
This is where it all began. Isla Nublar, as you'll know, is the setting of the very first Jurassic Park movie. That means you can expect tons of Easter Eggs, too, but we won't give it away.
On Isla Nublar, you can look forward to unlimited money and the chance to practice everything needed to succeed. You're also free to build whatever you like.
As the location of the original film, this island is a sandbox of infinite opportunities. There are a couple of challenges to be faced, but unlocking the island is pretty easy – you just need a 4-star rating on Isla Matanceros.
Isla Pena
Isla Pena is tiny, and it's always night time. So, there's not a whole lot of space to build, but there are plenty of chances to breed new dinosaurs. Take note, though, that this island suffers regular storms and trying to tranquilize dinosaurs that get out is so much harder at night time.
There's not much room to work with on Isla Pena, making it one of the most challenging islands on which to build a park. You can unlock the island by scoring a 3-star rating on Isla Tacano.
That's everything you need to know about Jurassic Islands. Have you had a go at the game yet, or are you off to try right now?
Check out more handy tips at crazynate.com
Image: Pexels
Comments