Before You Go To VidCon Checklist
VidCon is arguably one of the biggest gatherings of YouTube talent in the world. This year over 400 Creators will be there. Even though VidCon is a great experience there are some things you need to know before you go to ensure you have a fun time. If you don't like to read I created a video that explains most of these steps for making your VidCon experience more enjoyable.
1. Phone Charger. Make sure you have a wall charger, and a portable charger
. This will be a life saver. Even though your phone normally last all day under a charge, trust me the power will drain fast. You will be roaming outside your normal location and running your phone way more than normal. Creators will be tweeting where they are at and what not so you are going to want to have notifications turned on. You are also going to want to take pictures and film stuff, or stream live.
2. Autograph Pen & Something to Autograph. Everyone gets their shirt autographed. This will fade because you are going to want to wear this shirt to show that you were there. I recommend getting an autograph book or something.
3. Sun Screen. Even though most of it is in doors. there is outdoor events as well, not to mention Disney Day is obviously outside. Cover up, our sun is not a force to be reckoned with.
4. Back Pack. Usually you will get backpacks for free from vendors or VidCon, but they are cheap, and also everyone will be wearing them. You don't even have to buy a new backpack you can just add your own style to an old back pack. Remember due to heightened security precautions your bag may be checked often by security, but it's for everyone's safety.
5. Deodorant. Even though there is air conditioning it can get warm sometimes with a lot of people packed in small rooms for the panels. Not to mention being nervous for meeting your favorite YouTuber for the first time. Don't forget it.
6. Snacks. You are going to get hungry with all the walking around and excitement. They have places all around that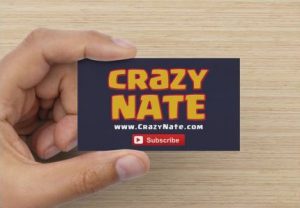 sell food, but you will get hungry waiting in line or at an event you don't want to leave, so make sure you have something to munch on.
7. Back Up Camera. Not like on your car, but a spare camera. God forbid something happens to your phone you want an additional camera so you can still record your memories. Make sure your have your information on it like your name and cell phone number in case it gets lost. Most people at VidCon are honest and are like family. That being said if you find a lost camera or anything for that matter, turn it in to the staff. Thanks for getting good Karma.
8. Energy Drink. The Starbucks line at the Hilton is stupid long with everyone having the same thoughts. So make sure you prepack a case of cold coffee, or Red Bull, or my favorite Rockstar
. That will give you the advantage to get to the front of the lines for stuff you want to get to, like front row at the concerts, or meet and greets.
9. Map Your Route. Figure out what panels you want to go to before the event, figure out where they will be, and plan around it. This may sound nerdy, but it's the best way to get the maximum out of your experience. Trust me it's more fun this way, then finding a panel you want to go to only to find out it ended 3 hours ago!
10. Business Cards. Bring cards with your information, like your YouTube channel, or your website, twitter, Instagram, what ever it is that you want to find more friends to follow you on. Then share them with everyone you meet.
*Bonus* Walking Shoes. It happens all the time, you want to look your best since you are going to meet your YouTube crush, or idol. But it's not worth the pain of walking around all day in uncomfortable shoes. I've seen plenty of people walking around bare foot on the dirty floor holding high heels. Don't worry your favorite YouTuber is also wearing comfortable shoes.
Lastly and possibly most importantly. Bring your smile! Yeah, yeah, yeah, I know what your thinking. 'Crazy Nate that is so lame'. I'm serious though, this is going to be a memory of a lifetime, and it's rare now a days that we get an opportunity to meet people. Try to put your self out there to meet people and be friendly. You never know, you may be adding a new best friend to your circle. If you have a YouTube channel this is also the perfect time to find other YouTube creators that you can build relationships with to do a collab with to promote your channel. Most of all have FUN! I hope I get to see you there!
Comments