Why Did Disney Buy Marvel? ($4.24 billion)
The month was August. The year was 2009. A massive announcement came straight out of the blue – the Walt Disney Co. had agreed to buy action hero and comic book company, Marvel Entertainment for a staggering $4.24 billion.
Let's Go Back to the Beginning
When Walt Disney bought Marvel, they already owned Pixar and its own animation department. But, it hadn't had a brilliant track record (just yet) when it came to live-action films. We'd go so far as to say it was somewhat shaky.
By purchasing Marvel, Disney added an instant hit factory to its arsenal – a hit factory that's since proven capable of delivering multiple blockbusters each year, and that's not something any of us could have predicted when the deal was first made in 2009.
While superhero movies, pre-2009, had done well enough at the box office before they bought ought, Marvel Cinematic Universe movies were merely mild successes.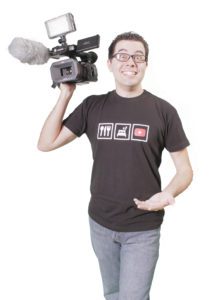 Marrying Pixar and Marvel
When Disney took on Pixar, it had to rewrite the entire Disney management script. During that buy out, Steve Jobs and Michael Eisner clashed just like superheroes fighting a turf war. Similarly, when Disney acquired Miramax in 1993, there were some epic showdowns between Michael Eisner and Harvey Weinstein.
So, when Disney and Marvel became one, some worried that Snow White would ditch the dwarfs for a hunky Iron Man or Spider-Man. Luckily, Disney's princesses have managed to live on in their fantasy world without fear of Marvel's massive 5,000 superhero characters.
There's one reason for this: Bob Iger. Iger began his tenure as Disney's CEO when Pixar was acquired. He knows his way around animation, and it was Iger who said that adding Marvel to Disney's incredible portfolio of brands would provide immense opportunities for growth and value.
Iger, in fact, has had a big influence within Disney. In 2006 and just one year into his role, Iger orchestrated the more than $7 billion purchase of Pixar. In 2010, the massive hit, Toy Story 3, raked in over $1 billion at the box office.
And Then Came Marvel
Just three years after that impressive buyout, Iger struck gold again when he inked the deal for Marvel Entertainment.
This buy out was just as strong, with the studio releasing a whole list of big earners, like Guardians of the Galaxy and The Avengers.
Today, Marvel remains Disney's very own business superhero that keeps moviegoers flocking to cinemas around the globe.
It's Not Always Been Superheroes and Rosy Times
Things haven't always been easy-going for Disney. While many of us consider the brand an ageless cartoon studio thanks to releases like The Lion King and Snow White, and despite the company being worth almost $2 billion, Disney has had its fair share of issues.
For instance, Disney's televised sports network, ESPN, accounts for almost 50% of the company's operating income. With more and more consumers pulling away from subscription television, the company began to feel the pain.
In the past few years, the channel itself lost close to seven million cable subscribers. Shrinking advertising revenues and lower fees due to ESPN's decreased reach turned the network into a thorn in Disney's side.
In fact, when subscription numbers dropped, Disney watched its shares plummet over 9% in just one day.
The company's film business hasn't been without its fails, either. Frozen, for instance, may have been one of the highest grossing animations of all time, but it was offset by catastrophic live-action releases like The Lone Ranger and John Carter, which cost Disney in the region of hundreds of millions of dollars.
Marvel Entertainment – Disney's Saving Grace
Marvel Entertainment, it seems, has been a reliable profit-generator for Disney. It continues to produce box office hits and it's difficult not to come across some sort of superhero genre these days.
Disney's clever acquisition of Marvel is certainly a lesson in how to forge ahead in business.
Check out the latest Disney movie reviews at crazynate.com
Comments